Over the last two decades, I have enjoyed paddling with my long-time friend Josie Nelson. Her husband Dave and children Karl and Kajsa lived on Medicine Lake just three miles from our home in Plymouth, MN. Dave and Josie are two inspiring individuals who built (with their own hands) both their home on Medicine Lake in the Twin Cities and their cabin in Hayward (where they now reside permanently).
 In addition to canoe adventure trips, Dave and Josie enjoy canoe racing. Many years ago they talked my husband and I into signing up for the Chippewa Triathlon. This is unique event combines canoeing, biking, and running, all through the Chippewa National Forest in Cass Lake, Minnesota. The race consists of 14 miles of canoeing, 29 miles of mountain biking, and 6 miles of trail running.
The canoe route is the historic "Pike Bay, Connection" used for centuries by Native Americans and in the early 1800s by explorers Zebulon Pike, Joseph Nicollet, Lewis Cass, and Henry Schoolcraft. It is an epic event that includes several long portages through tick, mosquito, and poison ivy-infested woods. On several occasions racers have gotten lost on this 50-mile course which ends at the Norway Beach campground. Needless to say, it is not a race for the faint of heart.
In preparation for the race event, Josie and Dave provided instruction and tips on canoe racing techniques (which is way different than BWCA paddling) for both of us. After the first race, we were hooked and competed in this crazy event for ten years. By far my favorite race was when Josie and I were paddling partners. Josie is the most joyful and positive person I know, which made for a delightful experience. We have not competed in the Chippewa Triathlon for many years, but still enjoy canoeing with both Dave and Josie up in the Hayward, WI area. I am thrilled to share the Nelson family's recent 200-mile canoe adventure that started on the Namakagon River in Hayward, WI, and ended on the Saint Croix River in Stillwater, MN.
Over the years, Dave and Josie have enjoyed backcountry camping by canoe and Kayak. Dave kayaked around Lake Superior with his brother the summer before he and Josie were married, and he really enjoyed the adventure of an extended trip. Their first long trip as a couple was on the Coppermine River in northern Canada. They also spent a month canoeing the Kazan River in Nunavut when Josie was pregnant with their first baby.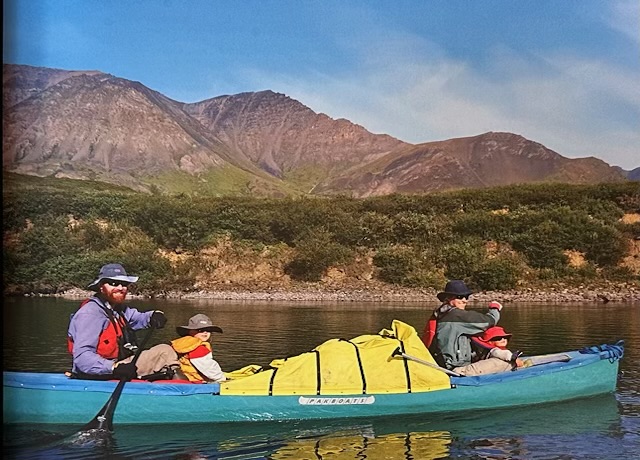 The Nelson family has been taking wilderness canoe trips in the BWCA and Quetico Provincial Park with their kids since they were babies. As a family, they canoed the Noatak River in Alaska for 3 weeks when their son Karl was two years old. They canoed the Killik River in Alaska when their daughter Kajsa was two and Karl was five. Karl is now fourteen and Kajsa is eleven.
Josie enjoys the simplicity of wilderness trips and states," There are so many distractions in my everyday life, and I'm often in a hurry. So much of that is stripped away when camping in the wilderness that it's easier for me to appreciate the beauty and wonder of the natural world and the gift of time with loved ones."
The Nelson family came up with the idea of canoeing from Hayward to Stillwater after a recent visit from their friends who lived in Stillwater. Their son Karl said, "We could canoe from our house to your house since we live by the Namekagon and you live by the Saint Croix!" Josie said, "They called us later that week and suggested we actually do it!"
Both families only had ten days available to complete the trip but the park service recommended two and a half weeks. The kids were really motivated, so they planned for 20 miles per day of canoeing and portaging. The trip started with a five-mile walk from the Nelson family's home near 00 Trailhead to the Namakagon River. The trip would include about eighty miles of canoeing on the Namakagon and about one hundred and twenty on the Saint Croix. They would finish their adventure with a one-and-a-half-mile walk up the hill to their friend's house in Stillwater.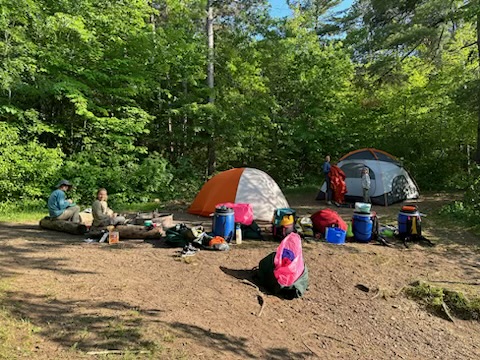 The trip was along the Saint Croix National Scenic Riverway, part of our National park system. There are designated free campsites along the river. Each site has a primitive pit toilet and a fire ring. All the details, including maps, are available on the above website. In addition to a tent for sleeping, they brought a screen tent for cooking and eating. Josie said, " We wore long sleeves and pants for protection from the bugs and sun. Deer ticks are definitely a concern, so we did thorough "tick checks" every night."
In preparation for the trip the Nelson family dehydrated food before they left that they could easily rehydrate with a camp stove. "Our kid's favorite meal is dehydrated tomato sauce with venison, vegetables, and pasta. One of the nights our friends made some delicious "wilderness pizza" over the fire grate!
We were able to obtain drinking water at all the canoe landings but also carried water filters along just in case." Both families used a combination of Royalex and aluminum boats since the water level was rated "low" to "extremely low" during their trip. Kevlar boats would require higher water levels.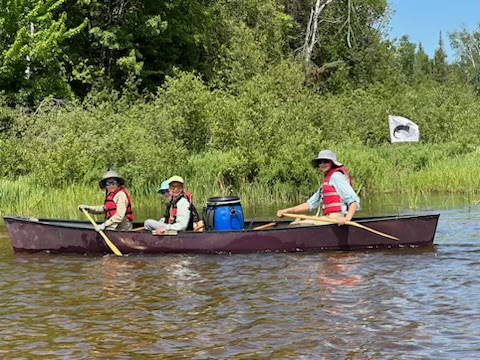 The kids paddled most of the trip together in their own canoes with handmade flags. The girls named their boat the "Otter" and the boy's boat was called the "Sea Raven". The parents enjoyed canoeing together. Both of the dads had to work during the week so they would join up with the rest of the crew on the weekends.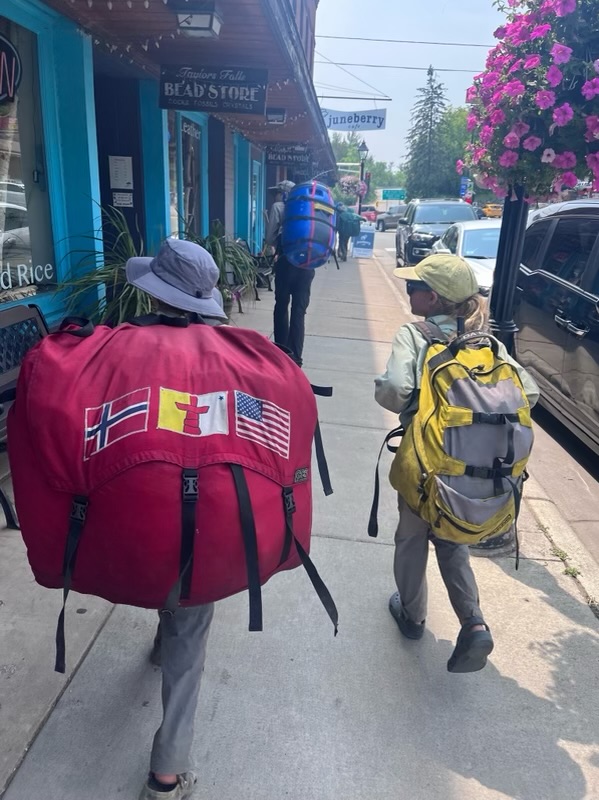 There were three portages along the two hundred mile route including the Hayward Dam, the Trego Dam, and Taylor's Falls. "The Taylor's Falls portage was 1.3 miles and quite hilarious since we had to go right down the main street while getting some pretty funny looks from the pedestrians," said Josie. "We put in our boats near where the tour boats load at Taylor Falls State Park."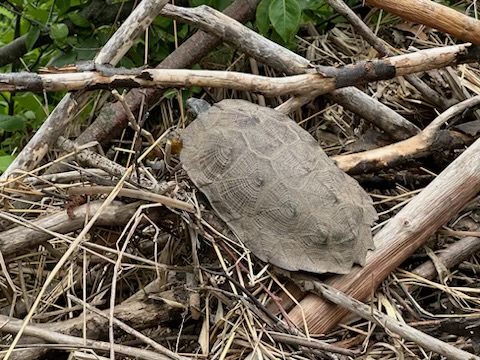 The wildlife was a huge highlight for both families. They saw several different kinds of turtles, including Map, Painted, Soft Shells, Snapping, and even Wood turtles! "The sturgeon sightings were absolutely amazing, and we could see them really well in the shallow water. One night at our campsite just south of Trego we saw Sturgeon jumping up in the air from the river," said Josie.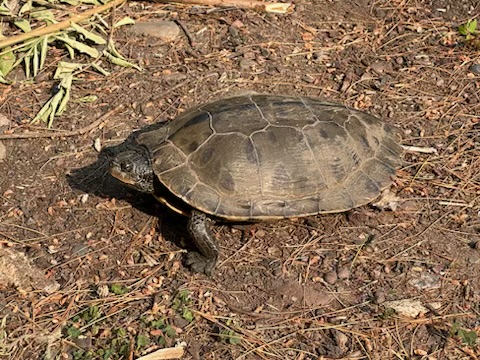 Along with wildlife, their son Karl enjoyed bow fishing for Redhorse. Josie stated, "It's legal in certain counties to bow fish for rough fish, and Karl thinks it's pretty exciting." Karl caught a Redhorse fish which they ate for dinner. Kajsa's favorite activity on the trip included swimming and playing along the sandbars.
The Nelson family encourages others to take their families on canoe camping trips. Enthusiastically Josie said, "Just go for it! Make sure to do enough research to prepare for a safe trip. If you're unsure if you have the gear and skills, a guided trip is a great place to start. I highly recommend traveling with others, since sharing your adventures can be so much fun!
A huge thankyou to the Nelson family and friends for allowing us to share their canoe adventure with the Endurance Adventure's family!