Endurance Adventures launched in the spring of 2022. The idea came to Kim after returning from a two week trip to Norway where she competed in the Norwegian Birken event. Prior to the trip she had connected with a family who lives in Norway. Her Norwegian friends helped plan out their entire trip and also hosted them at various homes and cabins throughout Norway. The trip was so much more enjoyable and relaxing since our Norwegian hosts had planned out all the details ahead of time. It was also wonderful to get the inside perspective from our Norwegian friends on the history of skiing in Norway.
"They hosted us at their cabin in the mountains and fed them an authentic Norwegian dinner which included a reindeer entrée served with Lingonberries and Krumkake (Norwegian ring cake). After competing in the Birken race event with our friends they outfitted us with back country ski equipment and guided us on an amazing ski up the mountain pass near their cabin in Rauland."
Upon returning from Norway, Kim decided to combine her passions for travel, hospitality and coaching into a new business venture. She is excited plan, lead and guide both cross-country ski and mountain bike trips for adults of all ages and abilities. She and her trip leaders are excited to take participants to some of their favorite ski and bike destinations. Meet your trip leaders below: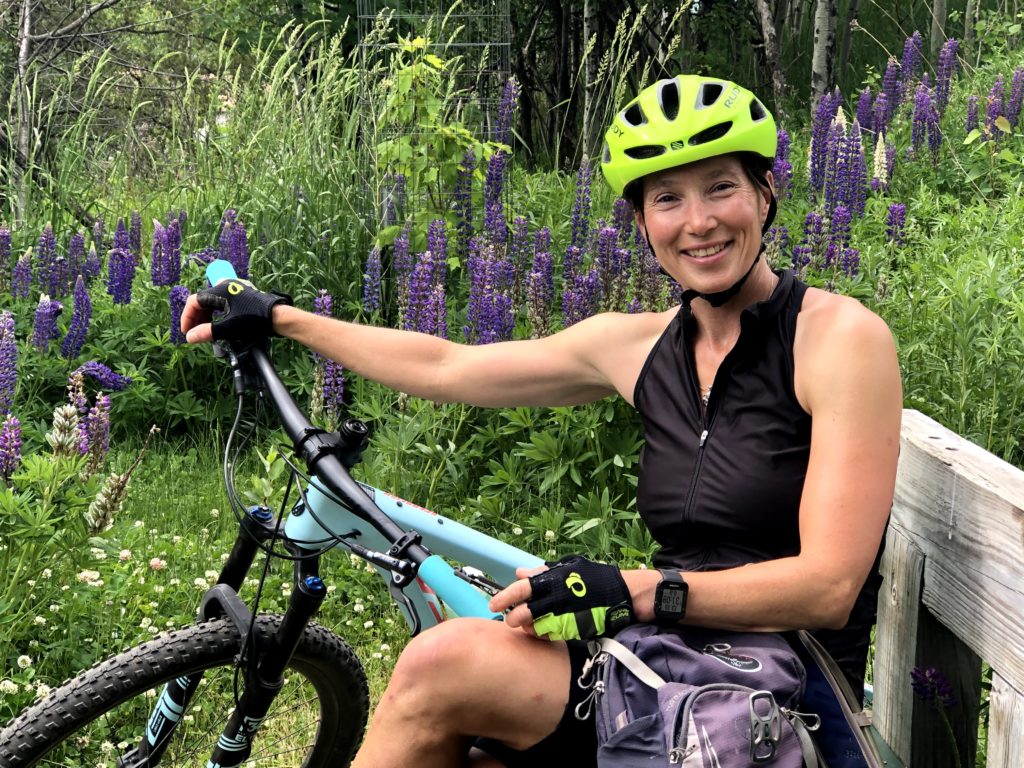 Kim Rudd
Endurance Adventures was founded by Kim Rudd. Her passion for Nordic skiing started while racing in high school and being exposed to the famous Minnesota Finlandia ski race. She continued to ski race in college at Bemidji State University where she met her soulmate and adventure partner Craig Rudd. Kim has enjoyed racing for Team Rossignol for the past thirty years in various ski marathons around the Midwest and internationally. She also enjoys mountain biking and canoe/SUP adventures along with coaching youth and adults at the Loppet Foundation. Kim is certified as a level 200 BICP coach along with Level 200 USSA Nordic coach. She is excited to share her passion for travel, cycling, and Nordic skiing with other like-minded adventure seekers! Her hobbies include gardening, cooking, reading, travel and bike packing!
---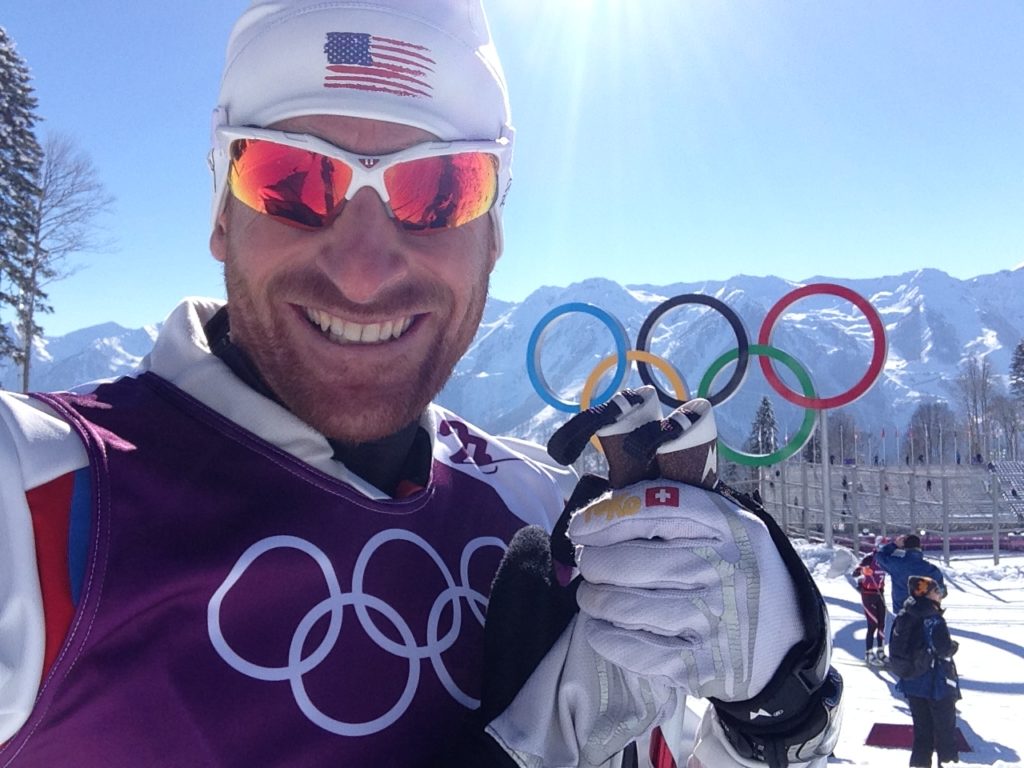 Brian Gregg
For nearly a decade, Brian lived 200+ days a year on the road traveling and training/racing as a professional cross-country skier. Brian is excited to coach and lead trips with Endurance Adventures as he shares the joy of skiing at some of his favorite Nordic ski destinations. Brian looks forward to leading the Methow Valley trip to show off his home town's 200 km trail system!
Brian is a Certified Financial Planner™ professional, 2014 US Olympian in Cross Country Skiing and a 2006 graduate of the University of Alaska Anchorage with a BA in Business. Brian joined PRG in 2018 after a successful professional ski racing career. Brian and his wife Caitlin, a 2010 Olympian and 2015 World Championship medalist live in Minneapolis, MN with their daughter Heidi. Brian's hobbies include skiing, running, biking, climbing, reading, coaching, travelling and new dad life.
---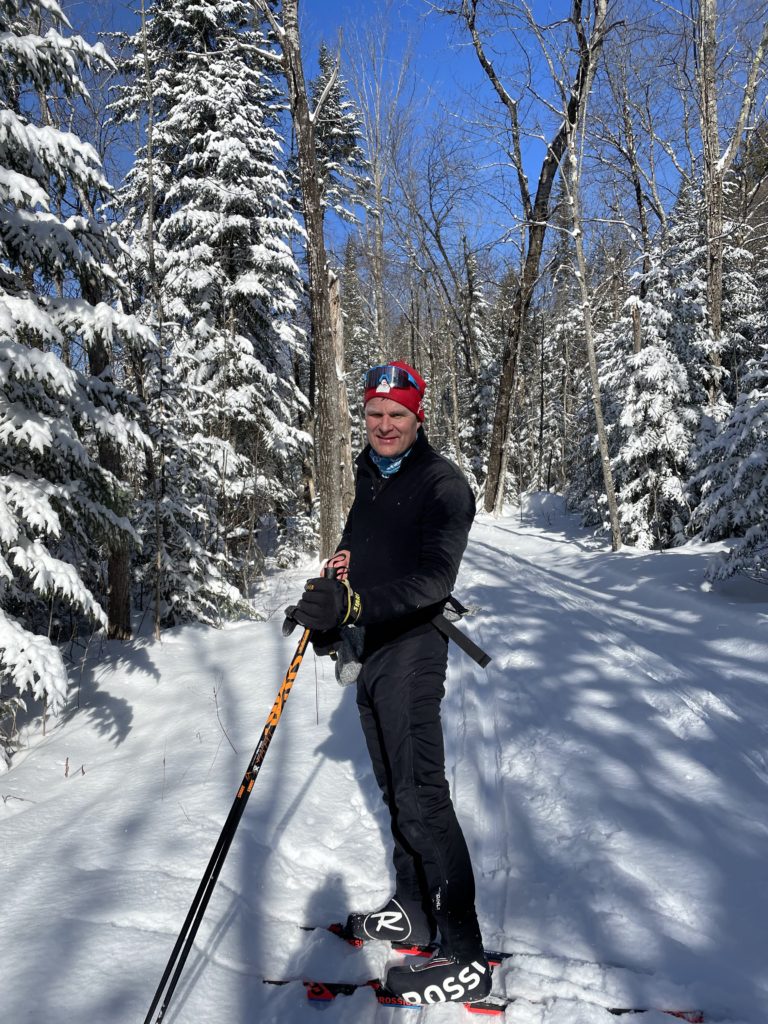 Craig Rudd
Outdoor adventures started at an early age when Craig's family would spend summer vacations camping and traveling in their 1970's carpeted van. Over the last twenty-eight years he has enjoyed taking his wife Kim and their two daughters Hannah and Leah on many backpacking, canoeing, mountain biking, and Nordic ski trips. One of his favorite family trip memories was mountain biking in Canmore followed by backpacking in Banff National Park up to Haig glacier for summer Nordic skiing.
Craig's claim to fame is canoeing 160 miles in a two day race event that celebrated the 100th anniversary of Quetico Provincial Park. Craig enjoys competing in both local and international Nordic ski marathons along with his passion for mountain bike racing. He also enjoys mountain adventures while visiting his two daughters Hannah and Leah in Bozeman, Montana. He is thrilled to guide new friends on more adventures all over the country!
Craig is a 1993 graduate of Bemidji State University with a Bachelor of Science Degree in Finance. Craig has been a financial advisor since 1996 and is the owner of PRG Financial Business in Golden Valley. Craig and his wife, Kim, are residents of Plymouth, MN, and have two grown daughters who reside in Bozeman, Montana. His hobbies include travel, home improvement projects, mountain biking and cross country ski racing.
---
Endurance Adventures Guest Coaches
Leigh grew up in Florida, where she spent a lot of time on the lake as a competitive water skier. On the singletrack? Not so much. Leigh's husband, Nick, introduced her to mountain biking when they moved to Minnesota in 2007. Despite her adrenaline-sports background, she found the notion of riding a bike over rocks and roots to be, well, terrifying. It wasn't until she attended a skills clinic years later that mountain biking finally clicked, and she became a more confident rider—and more confident in herself.
Grateful for the instruction and encouragement she received from her mountain biking coaches, Leigh was inspired to bring the same to others. After earning her BICP Level 1 certification in 2021, she obtained her Level 2 in 2022. She also is Wilderness First Aid and CPR/First Aid certified.
Leigh is stoked to use her skills as a communicator (she's a copywriter and the owner of Red Dog Communications) and unabashed love of mountain biking to help you feel more powerful on your favorite singletrack.
---
As a native Minnesotan, Lisa has always been drawn to adventuring in the outdoors. However, those adventures never consisted of riding a bike on single track until she met her husband, Bruce, in 2006. Even though their relationship survived that fateful first ride, Lisa barely did (OK, that's a little dramatic), and she didn't pick up a mountain bike again for 7 years!
Like Leigh, it wasn't until attending a formal skills clinic that she first experienced the finesse, flow, and fun of a mountain bike. And the fun hasn't stopped since. Because of the mountain bike, Lisa has had the opportunity to travel, meet amazing people, and coach adolescents through programs like NICA and the National Center for Youth Development. She became a Level 1 certified mountain bike instructor through the BICP in 2020 and obtained her Level 2 certification in 2022. She also trains and certifies instructors as a BICP Instructor Trainer and is CPR/First Aid certified.