I have been hearing people rave about how incredible the mountain bike trail system is in Bentonville for the last ten years so my husband and I finally made the ten hour trip from Minneapolis this past spring to escape the cold dreary weather. The apple tree blossoms were in full bloom as well as wild flowers along the bike trail. Incredible waterfalls to view as well as creeks and streams to cross on the single track trails. We soon found out why this area has been a favorite destination for all levels of mountain bikers from around the country. The trail system at Bentonville surround area includes miles of options with beginner easy flow riding trails, intermediate skill trails as well as technical and hilly terrain trails for the more advanced rider. We rented a small house in Bella Vista with a deck overlooking the woods just a half mile from the Back 40, Little Sugar and Blowing Springs trail systems just a twenty minute drive from the town of Bentonville. We discovered the upside of Bentonville trails is how quickly they dry out after a nights rain ( especially the Hobb's State Park and Monument Trails located on the large Beaver Lake).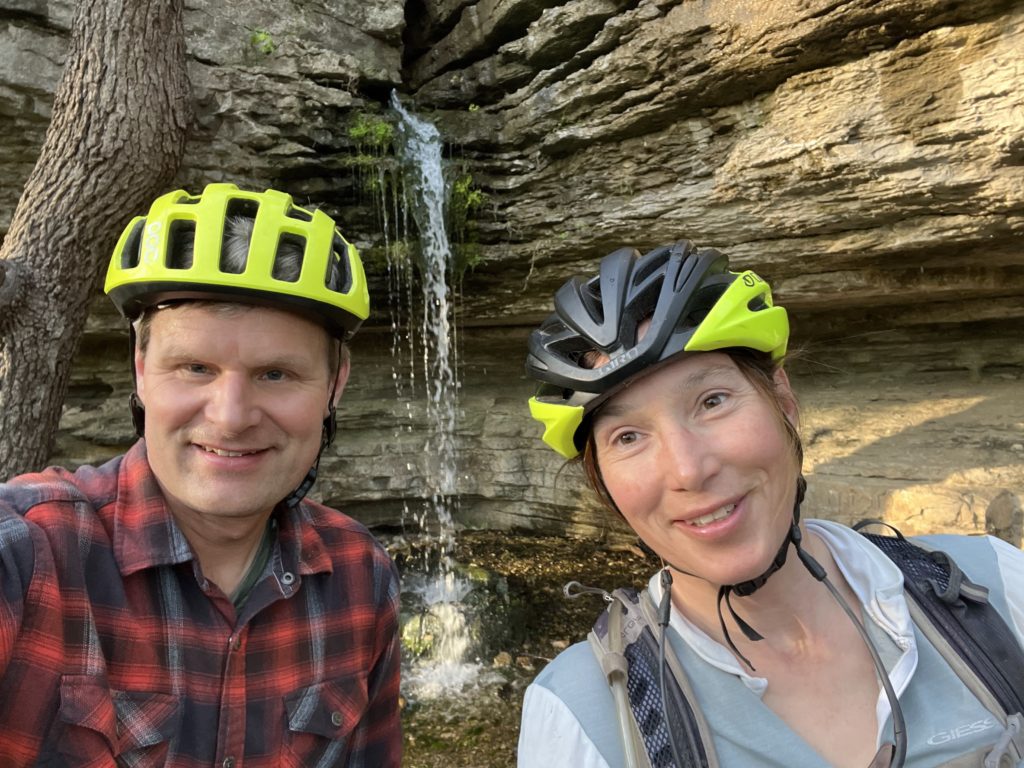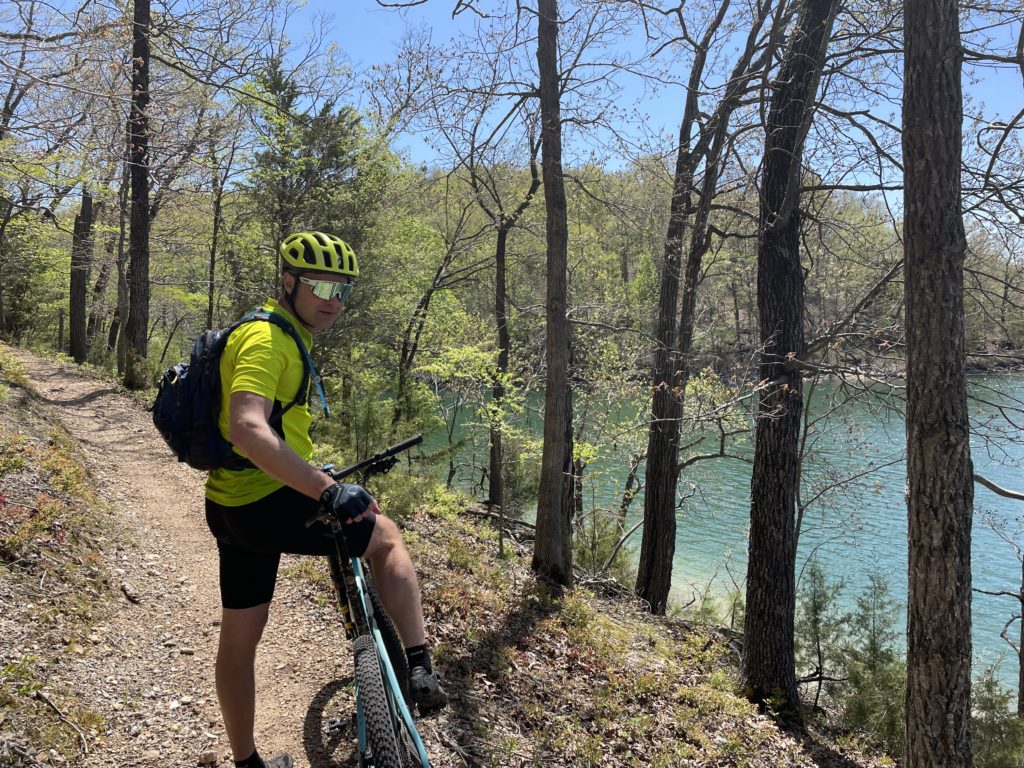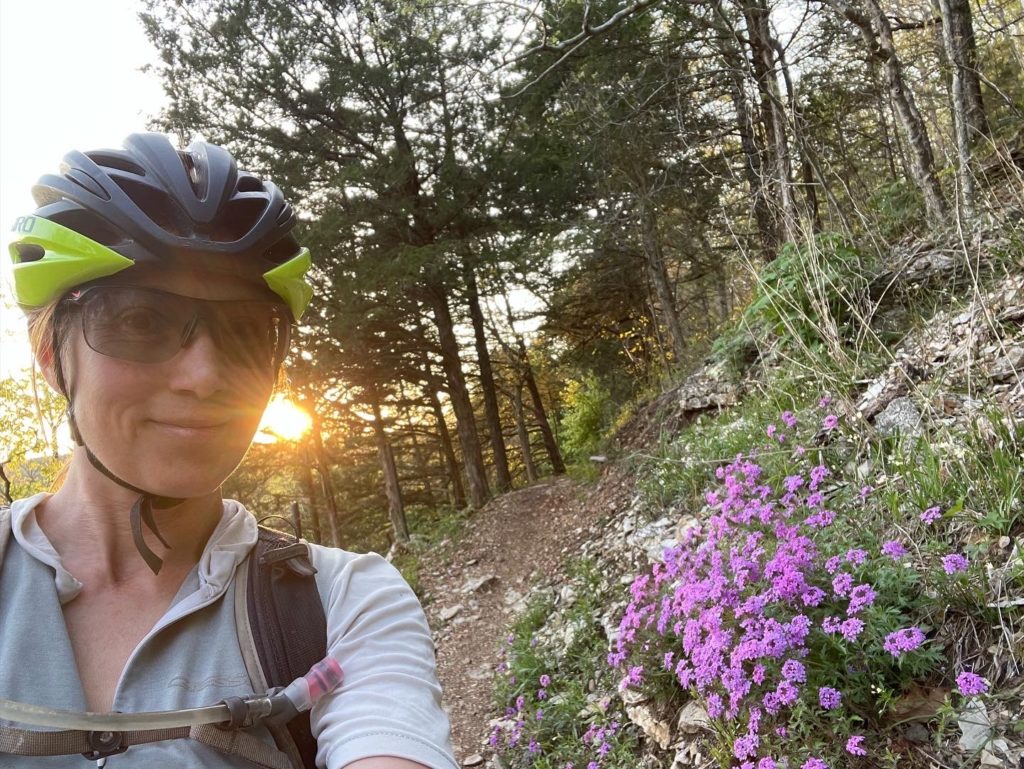 We had already road for hours during the day but I could not resist a sunset solo bike ride on the Blowing Springs Trail system which provided some fun roller coaster rides, rock bluffs and purple flocks along the trail. Blowing springs also offers a camp ground for R.V's along with camper cabins for quick trail access.
There are single track and paved trails connecting all the different section of trails and it is only a short drive to the different trailheads. The first day we enjoyed riding at the Slaughter Penn Trails which connected to the All American trail that lead you to downtown Bentonville. Upon arriving we decided to take a tour of the Walmart Museum where we purchased some ice cream cones for a bargain! On the ride back we spotted the Crystal Bridges Museum ( free of cost to all visitors) which hosts American art exhibits, stunning architecture and 120 acres of Ozark nature featuring walking paths, creek, ponds and many outdoor sculptures.
Bentonville offers some unique restaurants giving visitors a taste of the south so we ordered up some famous chicken waffles! While we were in the downtown area of Bentonville main square there was a festival going on with music and crafts along with the hundreds of top riders at the U.S. preseason professional races at Centennial Park. Make sure to plan your trip well in advanced since hotels fill up fast!