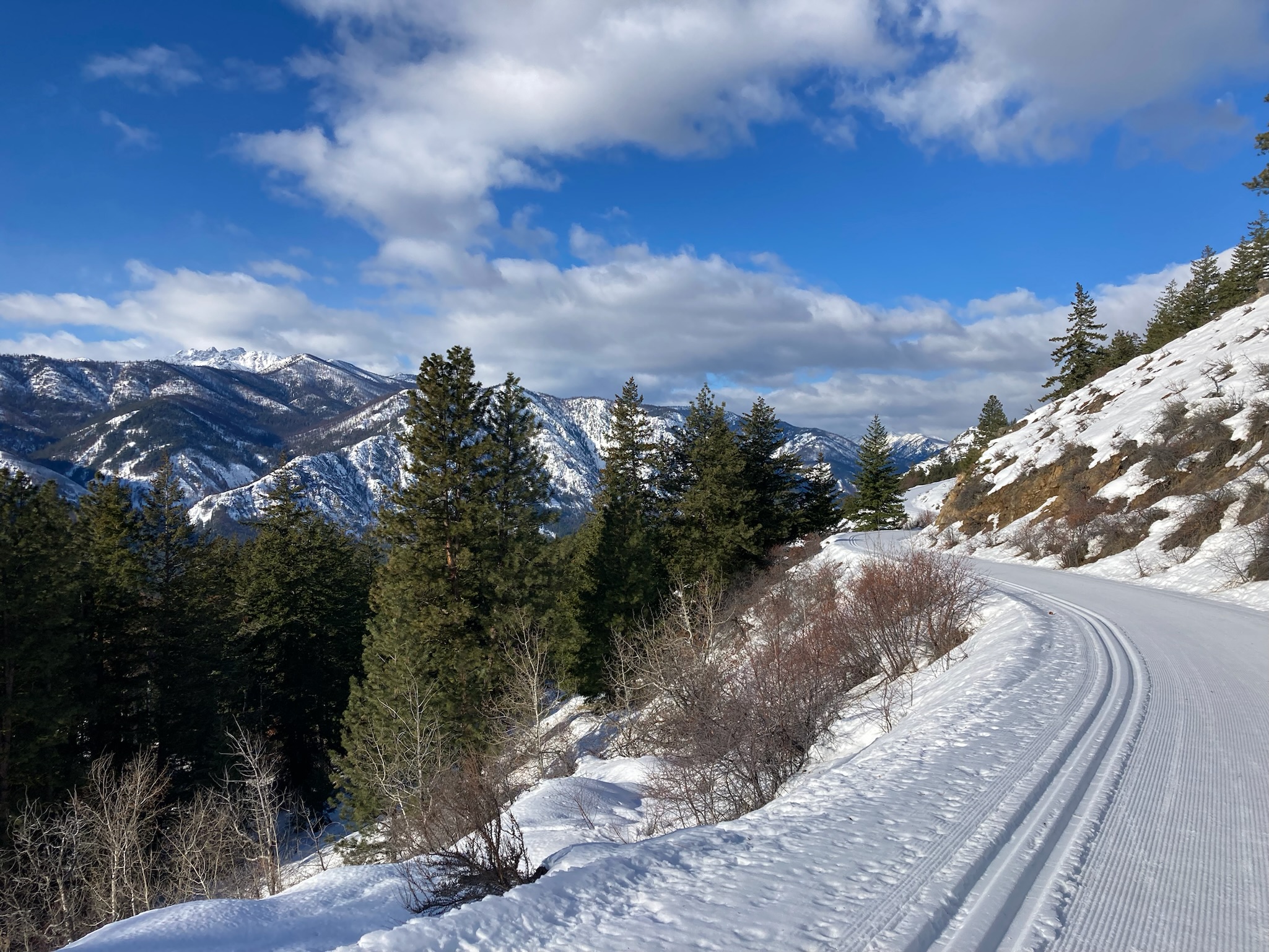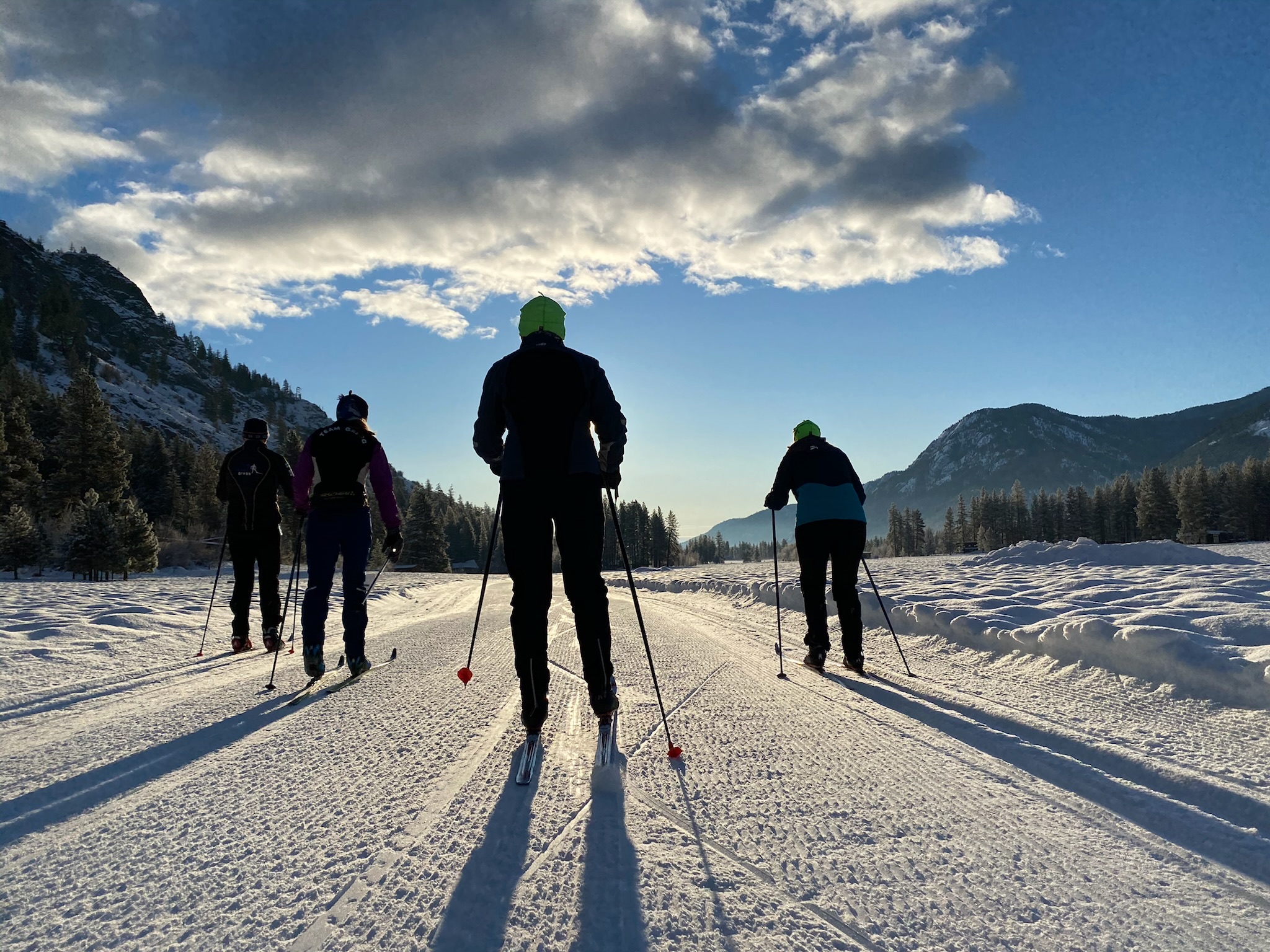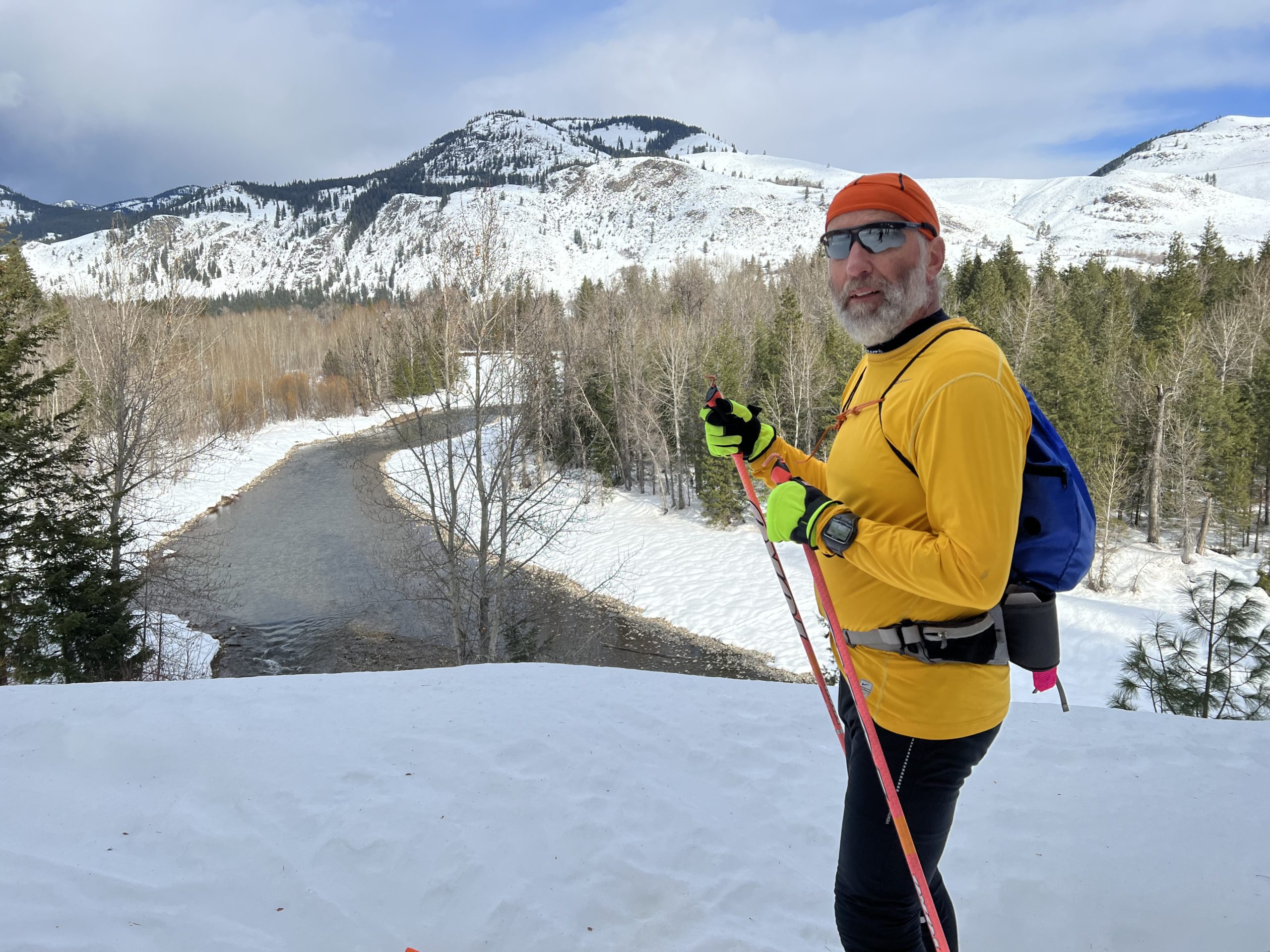 Methow Valley, Washington
February 8 -14, 2024
Come explore the 200 km of groomed ski trails at the nation's largest cross-country ski destination. Ski-in-ski-out from Sun Mountain Lodge and Freestone Inn located in the Methow Valley where skiers will enjoy fine dining and incredible mountain views. Trip Leader Olympian Brian Gregg grew up in the Methow Valley and has expertise in planning ski routes for all abilities.
Ski into the nearby town of Winthrop on the community trail and meet up with your ski group for some delicious baked goods. Challenge yourself to a point-to-point 15 or 30 km ski adventure from Cub Creek to Mazama. If you desire to ski shorter distances with gentle terrain, we have you covered. Trip leaders can plan routes that are custom-built for the beginner to advanced skier. Read more about the 2023 Methow trip highlights here: Sunshine and Vista Views! Next year's the trip will be scheduled around the Ski to the Sun race event February 10, 2024. Check out the 2023 race video here!
TRIP DETAILS
Trip fee includes the following: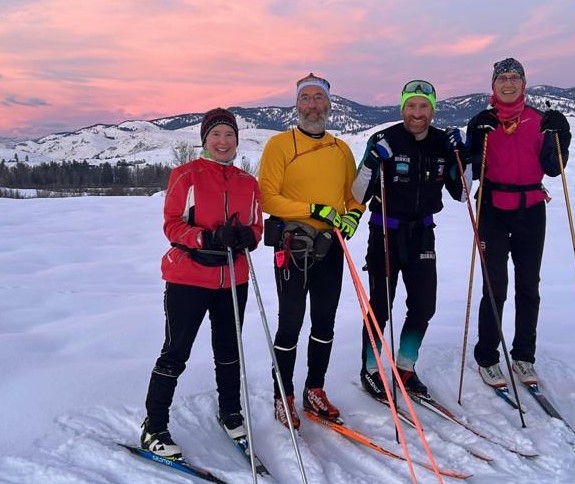 Lodging: Six nights stay at the ski-in ski-out Sun Mountain Lodge and Freestone Inn (3 days at each location).
Meals: Three breakfasts, three lunches and six dinners included.
Ground transportation from Spokane airport to Sun Mountain Lodge and other areas in the Methow Valley.
Ski technique coaching and video review with trip leaders.
Tail pass for all 200 km of the Methow trail system.
Ski waxing for the entire trip including race wax for the Ski to the Sun event.
NOT INCLUDED:
Air transportation to and from Spokane, Washington.
Three breakfasts and three lunches (participants will have access to a full kitchen/dining area at the Freestone lodge). There will also be access to restaurants at Freestone lodge for breakfast and lunch if desired.
Registration for the Ski to the Sun race event (If participants choose to race they need to register on their own).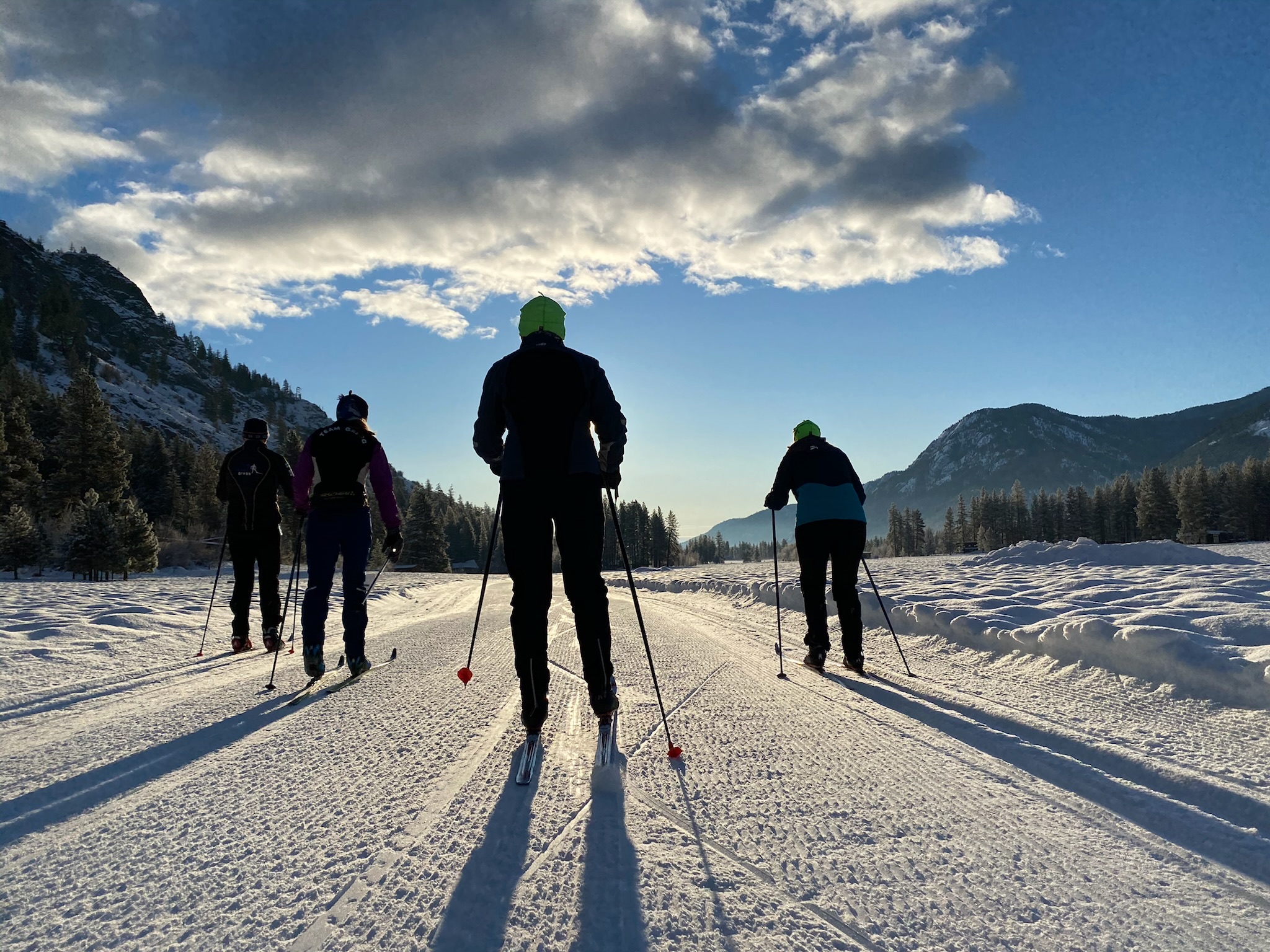 COST:
$3,400 Before October 1
$3,500 Before November 1
Lodging is based on double occupancy per hotel room. Single occupancy will be an additional $830.